"The World Around our Table", depicts a Tonga kumete or kava bowl, which is used here to symbolize communal dining, sharing and multiculturalism at St. John's College
St. John's College is part of a proud heritage, which dates back to the famed St. John's University in Shanghai, China. Learn more about our unique location and community.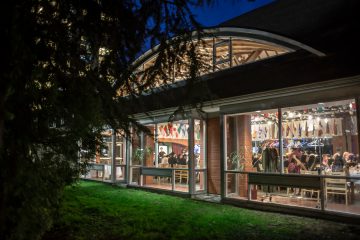 We welcome you to experience "the world around our table" at St. John's College. Explore the unique dining and catering services provided by SJC Culinary Services.