Dr. Chris Lee, Associate Principal
Chris grew up around Vancouver and went to high school on the North Shore. He graduated from the Honours English Program at UBC and also student critical theory and Asian American Studies at the University of California, Irvine. From the West Coast of Canada he moved to the East Coast of the United States to attend graduate school at Brown University. Before writing his dissertation, he spent a year in Beijing taking classes and doing research. He returned to Vancouver in 2006 and took up an appointment as Assistant Professor of English at UBC in 2007. Chris has been a Faculty Fellow of the College since 2007. Chris' areas of research include Asian North American literatures and cultures, American Studies (with a focus on race/ethnicity and transnationalism), critical and literary theory (especially the Frankfurt School) and aesthetic philosophy.
---
Dr. Ian Okabe, Assistant Principal, Alumni
Ian was born in Calgary, Alberta but grew up in the suburbs of Vancouver. He has lived across Canada, and attended universities in both Canada and the United States. Both his Honours Bachelor of Science and Ph.D. are in Geography from the University of British Columbia. His research specialty is climate diagnostics which he applied to discover the North American Monsoon. Ian taught at the University of the Fraser Valley for a decade and recently retired as Head of the Weather Centre for British Columbia and Yukon. Ian has returned to St. John's College as Assistant Principal in charge of Alumni Affairs.
Ian was a resident of St. John's College from 2001-02 and from 2006-08.
---
Sandra Shepard, Assistant Principal, Administration and Development
Sandra is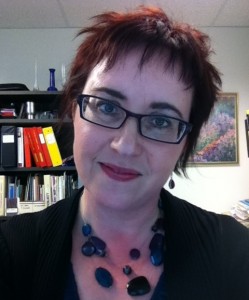 a life-long Vancouverite, and has a degree in English Literature from UBC. She has worked at St. John's College since 2000, and treasures the remarkable opportunity she has here to meet and to help support graduate students from all over the globe. Sandra serves on the Exhibits Committee of the Association of University and College Officers International (ACUHO-I), and is a member of the Council for Advancement and Support of Education (CASE).  She is always looking for someone to talk hockey with, and hopes you'll drop by for a chat about that, or, if you're not a hockey fan, about anything that's on your mind.