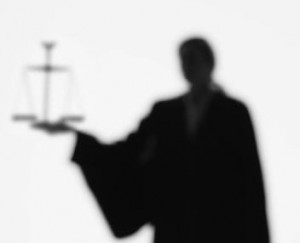 SJC Justice Dialogue Series
International Justice and Refugees
October 29, 2012 | 7:30 PM | Lecture Hall #2080
The Justice Committee is having a dialogue session on the issue of "International Justice and Refugees" and have an invited speaker, Dr. Eunyoung Christina Choi who is an expert on the issue of North Korean refugees in China. There will be a discussion after the talk where you can ask questions and contribute your knowledge or experience regarding international justice and refugees.
This talk and discussion concerns North Korean migrants' safety and survival, specifically in China. Undocumented North Korean migrants live in China with the continuous fear of deportation and they are often threatened by hunger, sexual and domestic violence, and labor exploitation. However, the security of North Korean migrants is differently shaped according to their gender, class, and geographical locations in China. Drawing on the ethnographic fieldwork conducted in Yanbian, China,  Dr. Choi will explore the legal and social constraints that undocumented North Koreans experience in China, and their daily struggles and strategies in order to escape from (or change) their subordinated and insecure circumstances. In doing so, she explicitly catalogues the various forms of power that threaten undocumented North Korean migrants, and the ways that North Koreans exercise their agency to survive in China. In this process, she intends to examine how gender, class, and geographic location intersect with each other and differently shape the survival of undocumented North Korean migrants in China.
About Dr. Choi…
Eunyoung Christina Choi completed her Ph.D. with a dissertation titled "Gender, Justice, and Geopolitics of Undocumented North Korean Migration", in the Department of Geography at Syracuse University. Currently, she is a Postdoctoral Fellow in the Liu Institute for Global Issues at the University of British Columbia. Her research interests specialize in feminist geography, political geography and migration studies, with a regional focus on East Asia. In connection with her research interests, she has been involved in humanitarian work that supports refugees and have shared her findings with NGO professionals and policy-makers in order to seek pragmatic and just ways of protecting North Korean migrants from violence and abuse.
If you would like to attend, please RSVP to Dawood masslawi@gmail.com.