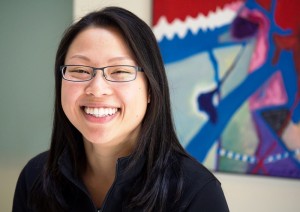 Vivian Chung is a Junior Fellow of St. John's College and UBC graduate student in the Engineers in Scrubs (EiS) program at the Centre for Hip Health and Mobility. Vivian is part of team that developed a medical device that has improved after surgery care in Uganda. The team is researching ways on how to have the device made available for surgeons in developing countries.
To learn more about the Screw Cutter Project:
http://ngdi.ubc.ca/?p=11447?login
http://globalnews.ca/video/2017110/b-c-surgical-expertise-makes-a-difference-in-uganda
Vivian Chung is this year's recipient of the SJC Charles CC Wong Memorial Fellowship that helped in funding the team's trip to Miami where they presented their device at the Clinton Global Initiative conference. "It's absolutely amazing to have the college's support!!", says Vivian.