A wonderful evening with Elder Larry Grant was had on Friday, October 25!  More pictures here.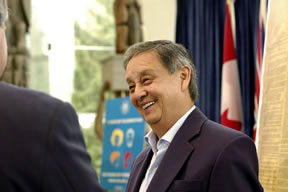 The R. Grant Ingram Distinguished Visiting Speaker Program was established at St. John's College to honour Dr. Grant Ingram, the founding Principal.  Thanks to the generosity of Dr. Helen Burt, Grant Ingram's wife and a Senior Faculty Fellow of St. John's College, the Lectureship honours Ingram's contributions to the College by bringing in speakers regarding Aboriginal issues, environment and sustainability, and the working climate.
Elder Larry Grant is this year's St. John's College Ingram speaker.  As the Elder-in-Residence at the UBC First Nations House of Learning and St. John's College Faculty Fellow, Larry welcomes and connects with an array of students, visitors, faculty and staff from around the world.  He is also an adjunct professor for the UBC First Nations Languages Program and the consultant for the Musqueam Language and Culture Department, working to revitalize hən̓q̓əmin̓əm̓ and co-teach the first-year hən̓q̓əmin̓əm̓ language course.
Photo: Al Yoshizawa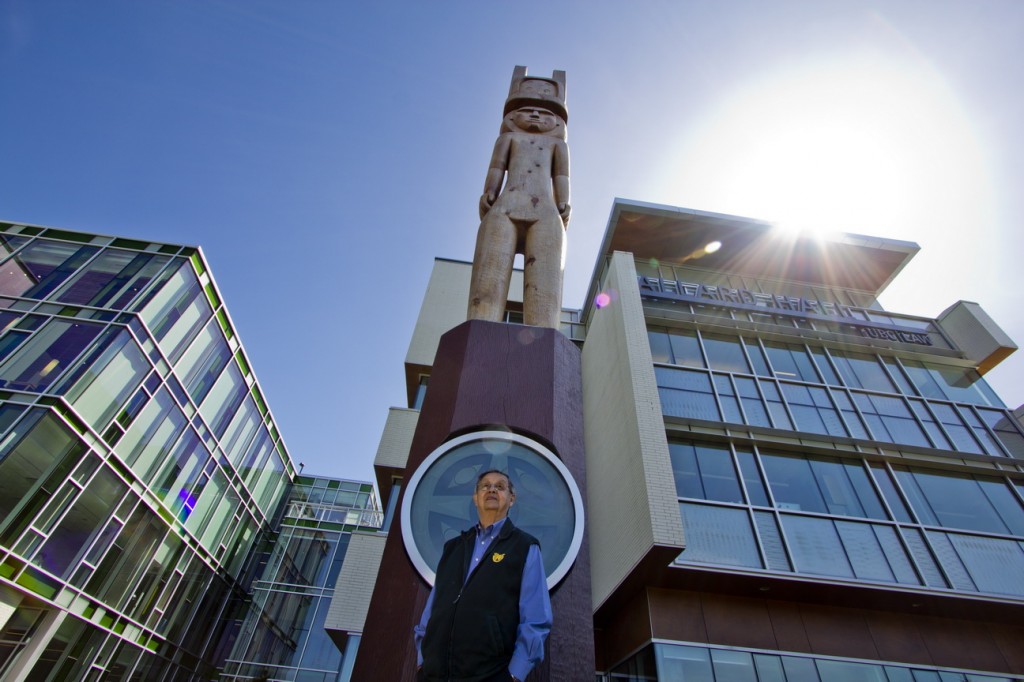 Friday, October 25, 2013
5:30 – 6:30 PM, Reception
6:45 – 9:00 PM, Dinner Program
St. John's College
University of British Columbia
van der Linden Dining Hall
2111 Lower Mall
V6T 1Z4
Seating is limited, to register:  http://stjohns.ubc.ca/larry-grant-oct-25-2013/